OUR SERVICES
CONSULTANCY &
SOURCING OF PRODUCTS & SERVICES
Meldrum Plant and Transport give a unique offering to the Meldrum Group of operating companies by assisting all projects thoroughly through continuous consultancy and sourcing of products and services offered.
This consultancy and sourcing of products and services includes but is not limited to:
The supply of great quality and reliable hire equipment
Safe and efficient transportation moves
Cost effective and innovative additional site services
Experienced and trusted consultancy at project planning and execution stages for applicable products and services offered
We are also able to carry out this function externally with authorised sub-contractors to the Meldrum Group or to other external companies looking for the same level assistance on their projects.
Meldrum Plant and Transport manage and maintain the Meldrum Group owned assets, ensuring that they are all in-line with legal compliance requirements and up to date with maintenance certification. 

TRANSPORT & COMMERCIAL VEHICLE FLEET
Our assets include:
32t Steel body tipper wagons
32t Lorry loader wagon c/w Palfinger PK50002EH crane and Sterling beaver tail body
40+ modern van fleet including small, medium and large vans
Hi-spec 4×4 vehicles

SITE USE PLANT & EQUIPMENT
Our assets include:
360 Excavators ranging from 1ton – 16ton
Forward Tipping dumpers ranging from 1ton – 9ton
Duel vibrating drum rollers
Telescopic handlers, including ROTO's
Site Accommodation, welfare and toilet block units
Hand held power tools (110v and battery powered)
Non-Mechanical Equipment (security fencing, pedestrian segregation barriers, fire safety equipment and site lighting)
Any other general or bespoke site use equipment

MEET THE TEAM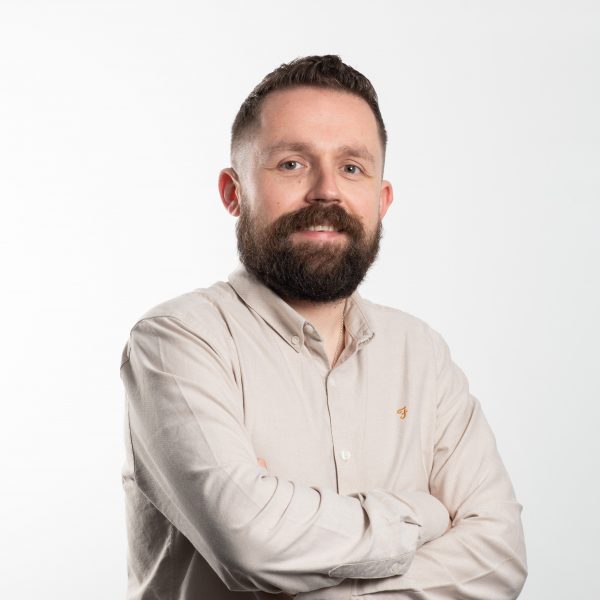 BEN SZYMAN
Operations Director – Meldrum Plant & Transport Ltd
Ben joined the business in October 2020 and possesses over 13 years experience within the plant and transport/logistics industry possessing extensive knowledge of light/heavy plant, small tools, accommodation, cranes and lifting and temporary works. Ben has recently been promoted to Operations Director for Meldrum Plant & Transport Ltd.
As well as being the company Operator Licence holder for our HGV fleet and managing the associated compliance of this, Ben oversees the maintenance, servicing and allocation of Meldrum-owned plant, tool and accommodation assets for use across our project portfolio whilst working closely on a daily basis with external suppliers to ensure our sites are well equipped to complete the job.
Never one to shy away from a challenge, Ben thrives off the sometimes complex and intricate demands that projects can throw up to ensure a first class service is delivered to internal OpCo's and ultimately, our clients.