MEET THE TEAM
GROUP BOARD
DAVE MELDRUM
After graduating from Bradford University in 1985 with an honour's degree in Civil and Structural Engineering, Dave worked on a number of projects in London including the M25, the original Waterloo International Terminal for Eurostar and various under and over bridges.
All along, Dave had a burning ambition to start his own civil engineering business.  His aim was to provide the construction industry with non-confrontational and collaborative working methods in order to bring harmony to the industry's existing feel of agitation and its claims culture.
It is this vision and drive that has developed the Meldrum Group into what we know today.  A large proportion of our work comes from referrals and repeat business – no doubt due to Dave's focus on delivering quality results, on time and within budget; whilst also developing a team culture across the business and an employee environment where an individual can maximise their potential.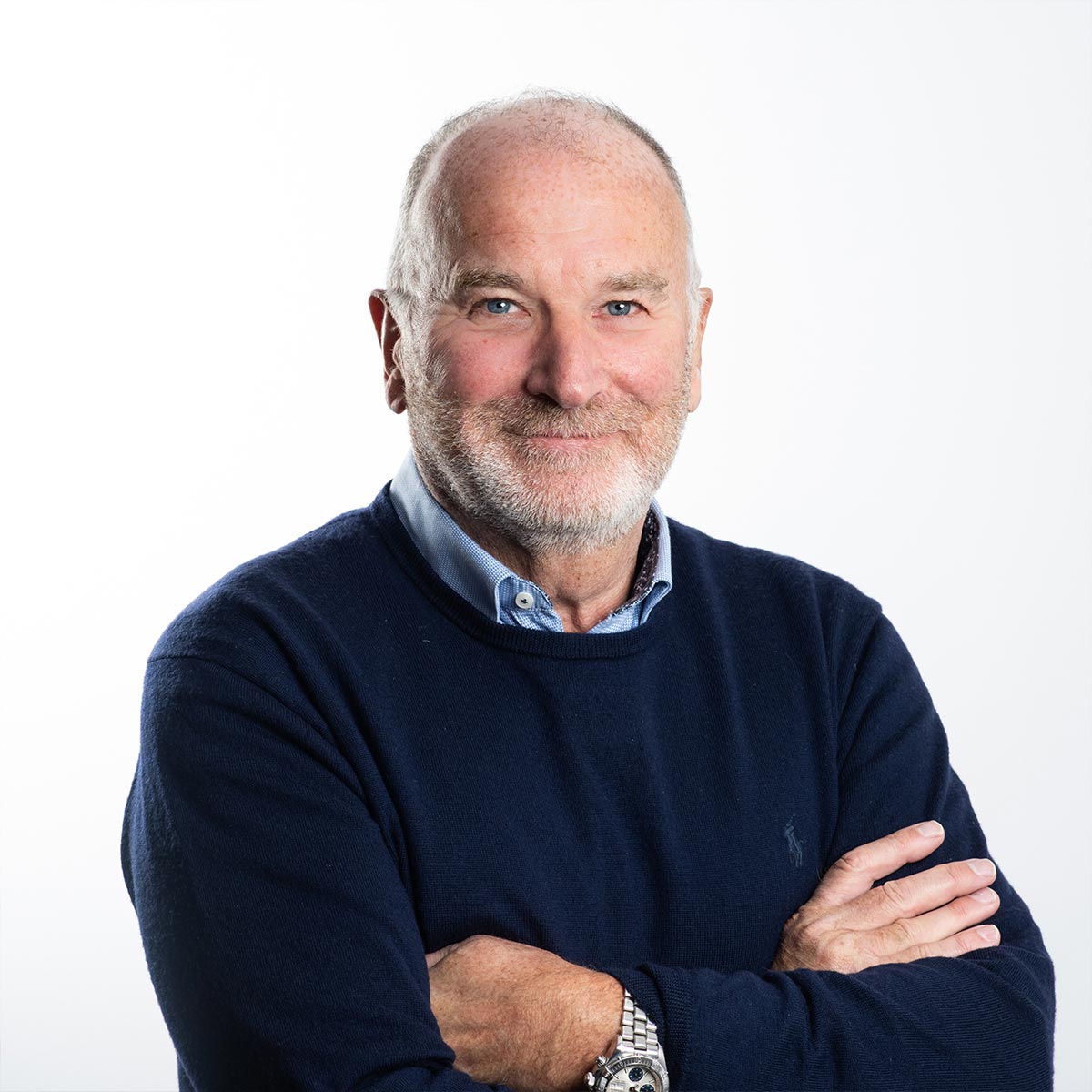 JOHN MELDRUM
John Meldrum was appointed Chairman of the Board of the Meldrum Group in February 2020. John has practical experience of start-up, early stage and large corporate business environments over a lifetime spent working in international software businesses across Europe, Middle East and Africa.
Following a series of commercial and sales management appointments in the software industry, John retired from such full-time roles in order to apply his experience to other businesses across a variety of sectors. This includes advisory/mentoring roles with a number of early-stage tech businesses; co-founder/director of an animal hospital in Leeds (Frank Pets Hospital) as well as part-time chairman of Meldrum Group.
John is a Lancaster University honours graduate in Accounting and Finance with a minor in Marketing.
CHERYL JAMES
Group HR & Marketing Director
Cheryl was appointed Group HR & Marketing Director in March 2020 after being promoted from Head of Business Support Services. After graduating with an honours degree in Business Administration she has worked in FTSE 100 & 250 businesses providing support to international Directors and CEO's.
Cheryl joined Meldrum in 2016 and was shortlisted for Investors in People's 2019 'Leader of the Year' – one of only 7 finalists in the country.
Cheryl is Chartered MCIPD and has created and implemented people strategies and initiatives such as 'Meldrum starts with me' and our MAD Awards. She is instrumental in driving the culture, vision and strategy for the business and truly believes it all starts with our people.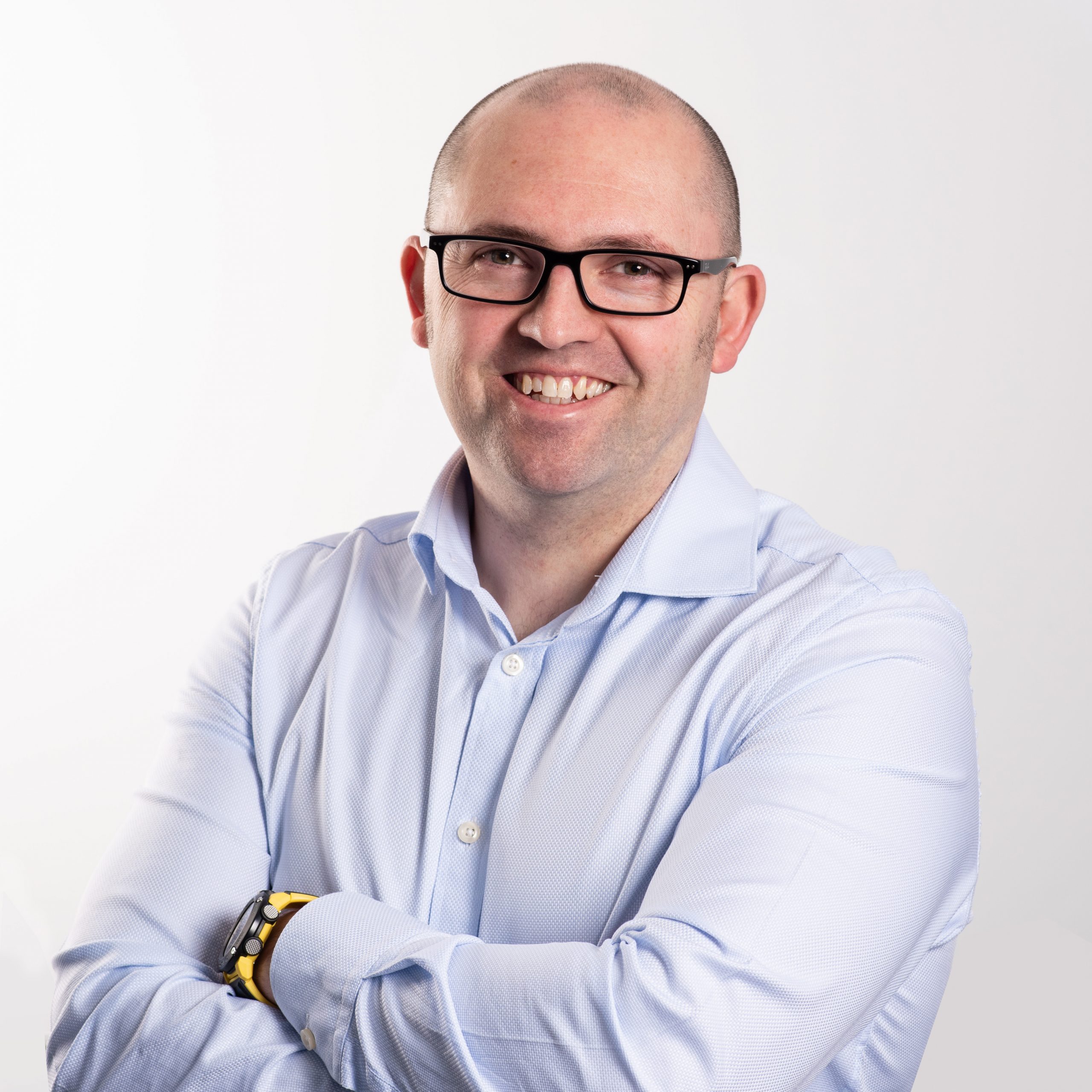 GILES JOHNSTON
Group Quality and Systems Director
Giles was recently appointed as Group Quality and Systems Director, having worked alongside Meldrum for over 15 years.
Giles is a Chartered Manufacturing Engineer but has worked with construction businesses throughout his working career. His focus is primarily around streamlining processes, something we want to continue doing here at Meldrum. Giles has been central to the development and implementation of our QEMS System (Quality, Environment, Management and Safety System).
Giles works across the Meldrum Group on a wide range of projects aimed at delivering continuous improvement and efficiencies.
TRACY CUTHBERTSON
Group Business Development Director
Tracy was recently appointed as Group Business Development Director. Tracy brings a wealth of experience from her previous career in the Consultancy Sector where she started her construction career after leaving the military. Initially working in a Project Management capacity, Tracy has experience in the delivery of numerous projects across the North East in sectors including residential, heritage, industrial, leisure and education as well as client management.
Having started at Meldrum as a Project Director, leading on the development and growth of the Tees Valley Office that covers the Tees Valley and North Yorkshire areas, her skills are now being used to manage key clients and identify and target opportunities for the group of companies here at Meldrum.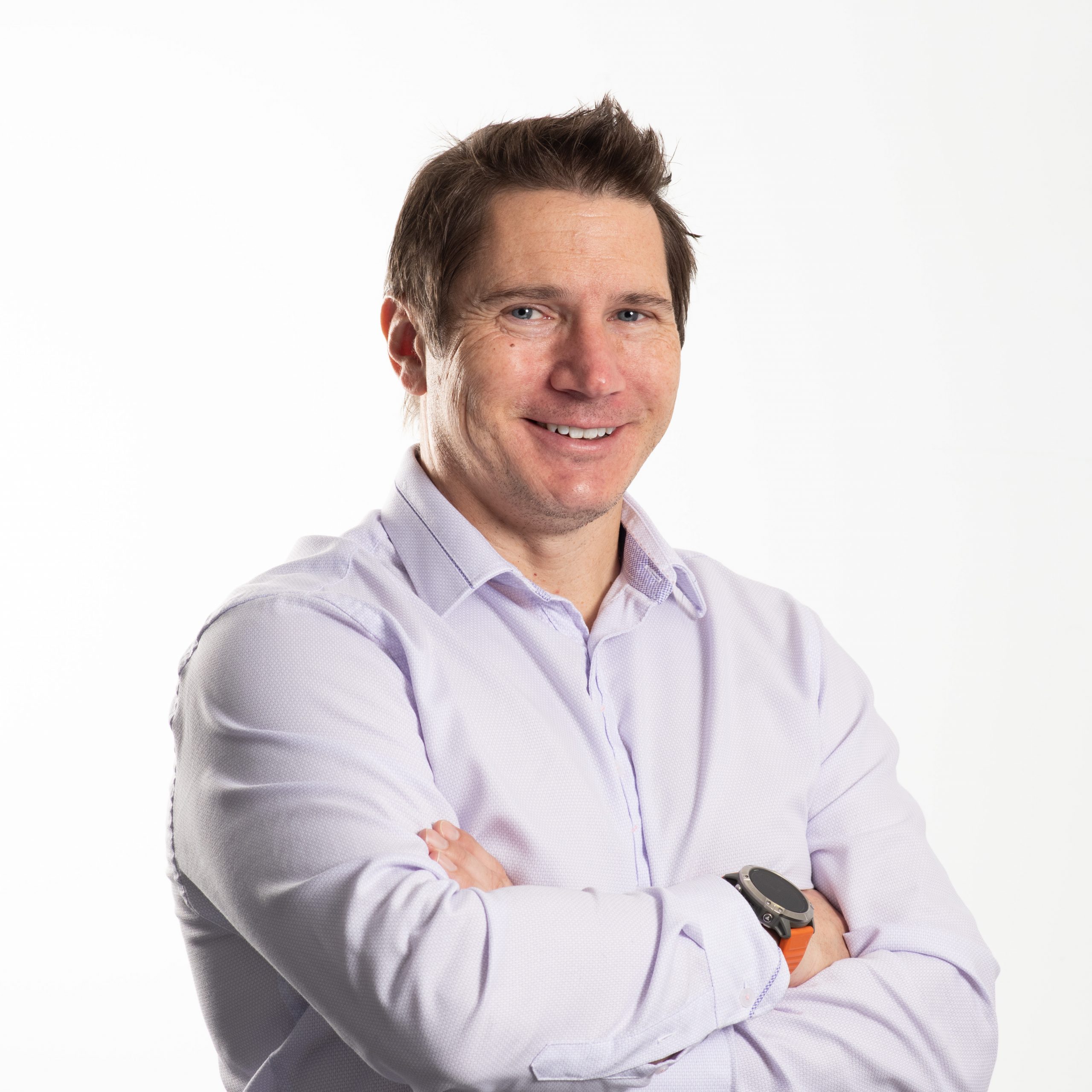 SIMON BISSELL
Simon is an associate member of the Charted Institute of Management Accountants, he has spent his career and held a number of senior roles to date in the construction, wholesale, retail and manufacturing industries.
Prior to joining Meldrum, Simon started his career with a North East builder's merchants and chain of high street retail outlets, and most recently worked in the manufacturing industry, in companies with international sister companies and exported their products across the world.
In his new role, Simon will be working with the Finance department and senior management team to support the organisation through its next stage of development and growth.
With the current rapid change in the economic and business environment, that all organisations are experiencing currently, Simon will be working to ensure that the group of Meldrum companies, financial systems are as robust and as adaptable as possible, to support and ensure the successful outcome of the board of directors' strategy/business plan for the business.
AYDEN BOOTH
Group Strategic Development Director
Ayden was appointed Group Strategic Development Director in 2023. Ayden is responsible for the delivery of high-quality property development by Meldrum Developments as well as providing strategic commercial advice to the Meldrum Group.
He joined Meldrum in 2015 as a Quantity Surveyor and has acted as Commercial Manager for Meldrum Construction between 2019 – 2023.
Ayden has significant experience in the delivery of commercial and residential projects across a variety of sectors at both pre-construction and construction stages.
Ayden is a graduate of Northumbria University, with a First-Class Honours degree in Quantity Surveying.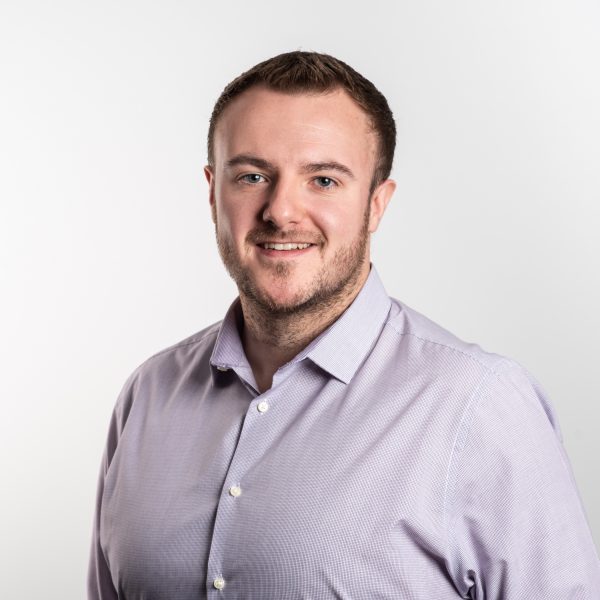 STEVE SMITH
Group Pre-Construction Director
Steve joined Meldrum in September 2012 as a QS placement student. He worked his way up to Managing Quantity Surveyor following the successful delivery of over 70 projects with zero final account disputes, prior to his migration to the estimating team.
Steve now uses the technical and financial knowledge gained over his time with Meldrum to coordinate Meldrum Group's pre-contract activities, leading multi-disciplinary teams through the bid and pre-construction stages of projects, to ensure the most economical and efficient solutions are implemented.
With Steve being a 'home grown' Meldrum employee, he fully embraces the Core Values of the business.

MEET THE TEAM
OPERATING COMPANIES
JONATHAN MELLIS
Managing Director – Meldrum Structural and Civil Engineering Ltd
Jonathan has 28 years' experience in civil engineering construction, along with strong leadership, programming and commercial skills. He has developed his career, starting out as an apprentice through to management, joining Meldrum in 2010.
Jonathan was appointed to the Board of Directors in 2016 following 6 successful years of managing and growing our Civils Department and in 2019, following the introduction of the Group structure, Jonathan was appointed MD of Meldrum Structural and Civil Engineering Ltd.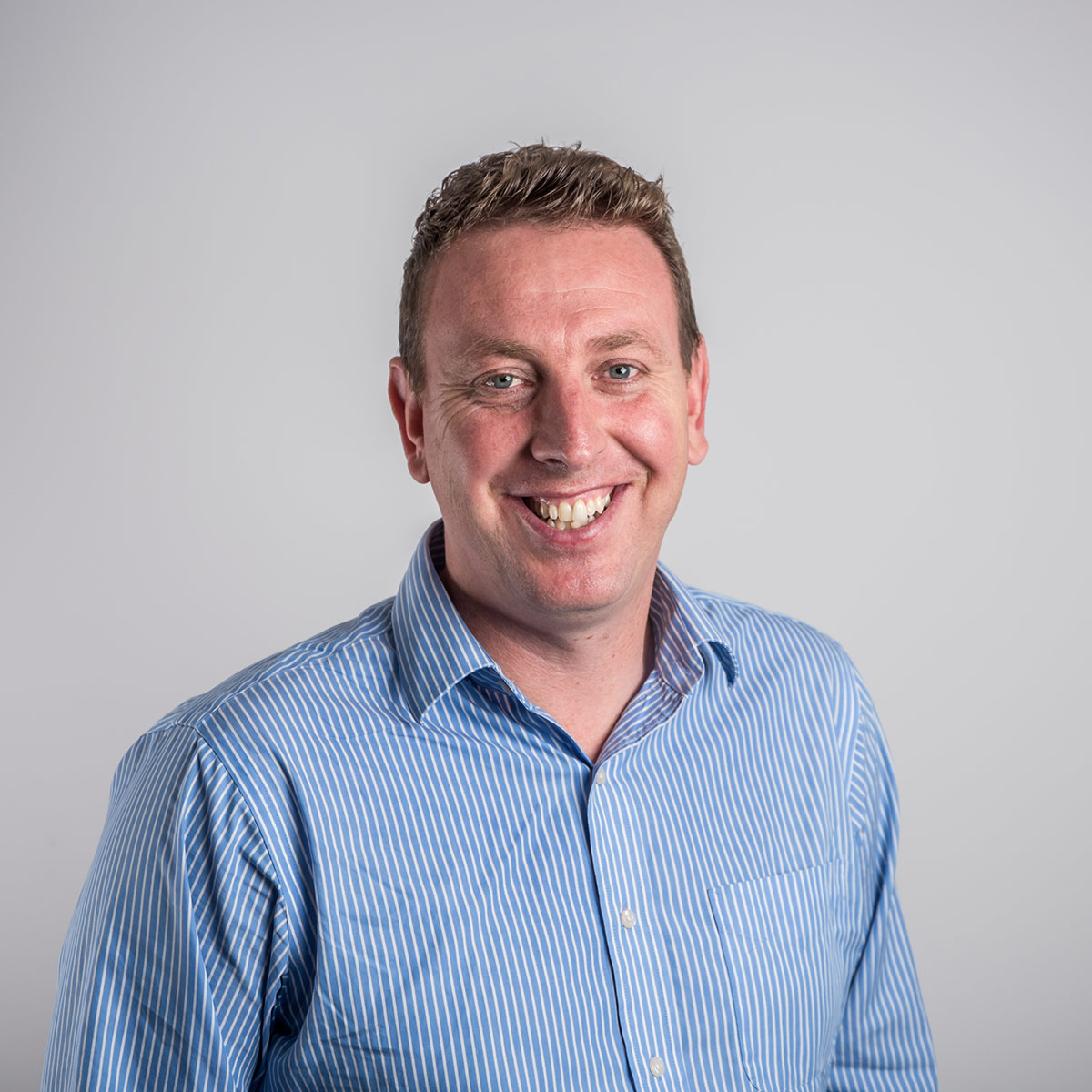 MICHAEL ROBERTSON
Construction Director – Meldrum Structural and Civil Engineering Ltd
Michael has over 20 years' experience in the civil engineering industry and has developed his career from a site Engineer to that of Construction Director, overseeing all the of Meldrum's Civil and Structural Engineering projects from a delivery and technical perspective.
Michael has been with Meldrum for 9 years and has successfully delivered a range of projects such as (but not limited to) reinforced concrete structures, steel frames, waste water treatment plants, hard and soft landscaping, underpinning and basement works along with associated internal fit-outs.
Michael's delivery is firmly embedded within Meldrum's core values, resulting in 80% repeat business and referrals.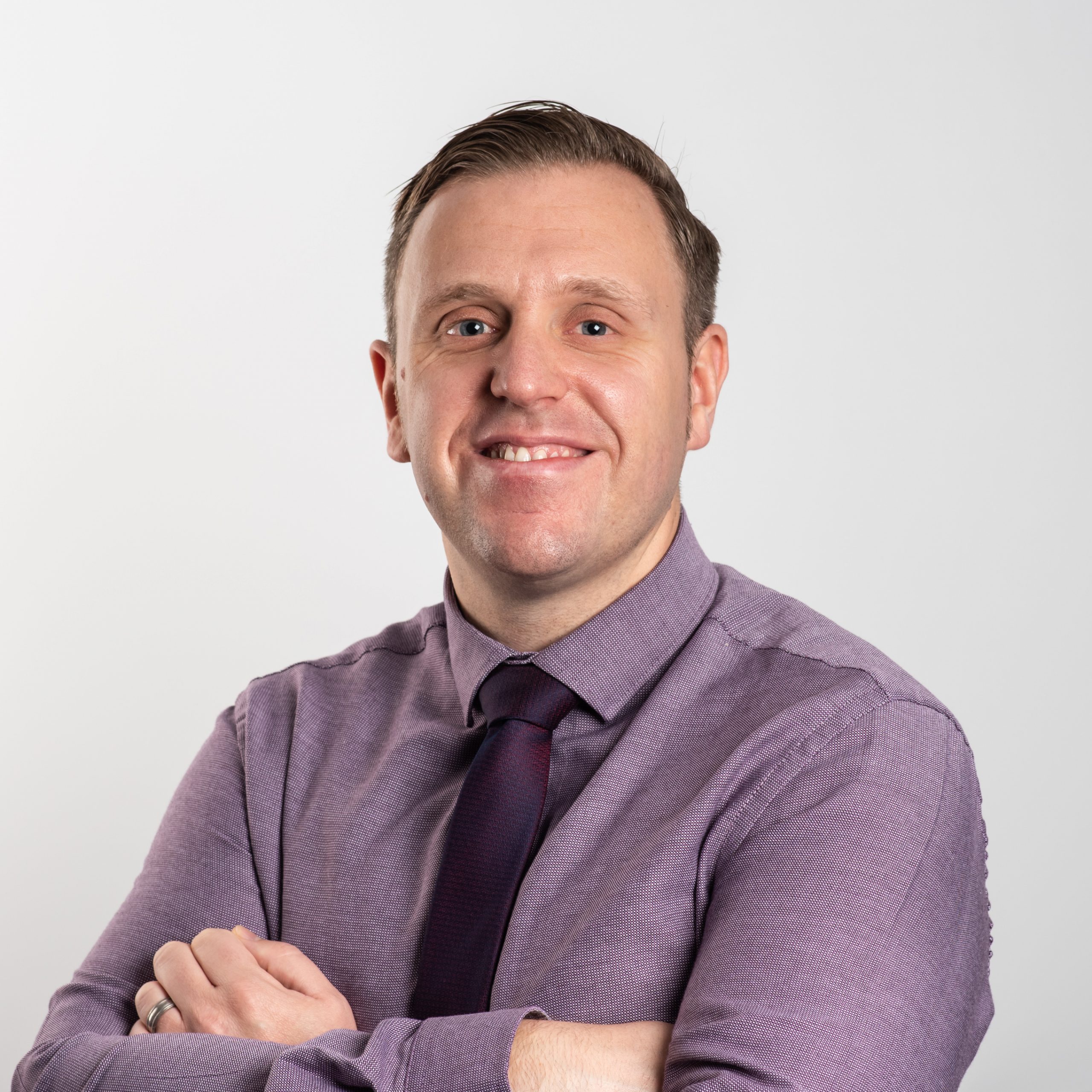 IAN GLAZINSKI
Commercial Director – Meldrum Structural & Civil Engineering Ltd
Ian has 18+ years' experience in the civil engineering industry and has developed his career from completing a degree in Commercial Quantity Surveying at Northumbria University to Commercial Director, overseeing all of Meldrum's Civil and Structural Engineering projects from a commercial management perspective.
Ian has been with Meldrum for nearly 4 years and has successfully commercially managed a range of projects.
Ian's commercial management is firmly embedded within Meldrum's core values, resulting in 80% repeat business and referrals.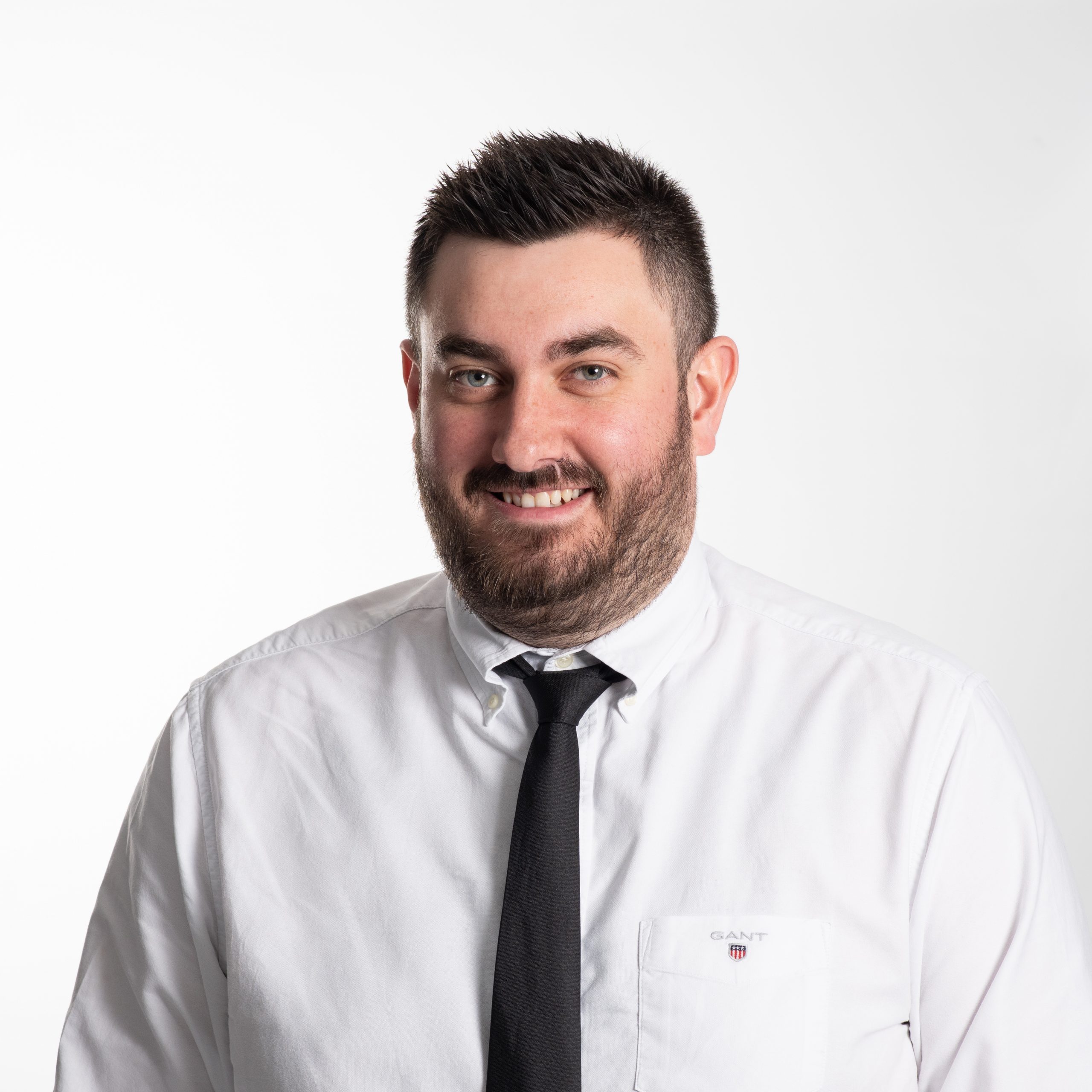 JACK JOHNSON
Commercial Director – Meldrum Construction Services Ltd
Jack joined Meldrum in 2021 as a Senior QS, quickly being promoted to Managing QS and more recently Commercial Director for Meldrum Construction Services Ltd. He has gained extensive experience within new build and refurbishment schemes. These specifically include commercial, residential, heritage and education environments of varying size and scope.
Jack has previously gained valuable experience working for a large national contractor. This has allowed him to develop a rounded view to manage and meet contractor and client expectations.
Jack oversees and manages a team of Quantity Surveyors. He is responsible for the successful commercial management of all Meldrum Construction projects to ensure compliance with the provisions of the Building Contract and Meldrum Quality Management System.
STEVE WAGGETT
Construction Manager – Meldrum Construction Services Ltd
Steve was recently appointed as Head of our Construction Operating Company. He brings a great deal of passion and enthusiasm for his work along with a varied and extensive knowledge in construction. This has been gained over more than 30 years working for both national and regional construction companies.
A Fellow of the Chartered Institute of Building, Steve is committed to the values and vision of the Group and ensuring all construction projects deliver a quality end product each and every time. His experience ranges from commercial and industrial schemes, through to healthcare, residential and education projects.
Several of these projects have been award winning schemes including one that won a Constructing Excellence Award for Integrated and Collaborative Working.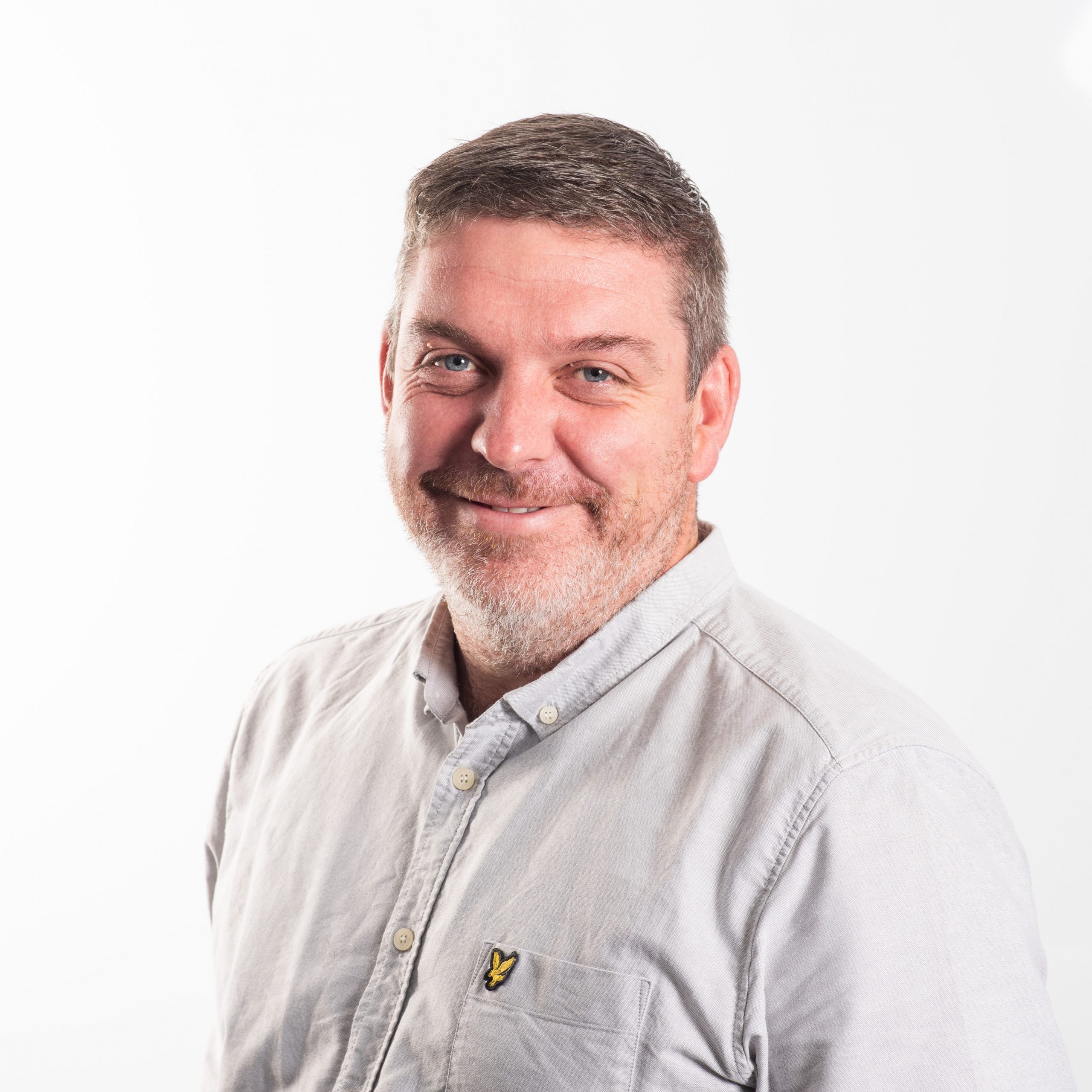 ROSS DOHERTY
Operations Director – Meldrum Building Services Ltd
Ross has over 20 years' experience in the building services industry and has developed his career from apprentice to that of Operations Director, overseeing all the of Meldrum's Building Services projects from initial tender enquiry to hand over and through the defects period, as well as input into the design department from a technical perspective.
Ross joined Meldrum to oversee the building services department to deliver a range of projects such as (but not limited to) educational, residential, industrial, commercial and health care. With a proven track record, Ross brings his experience to further strengthen Meldrum's building services business.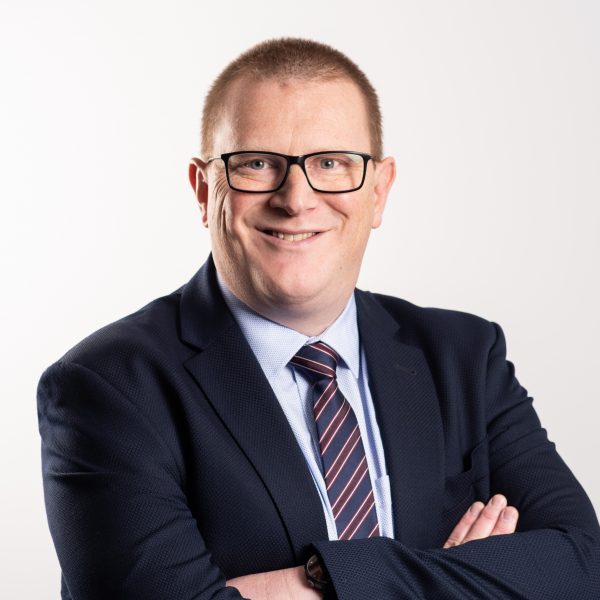 STEPHEN DAVIES
Operations Director – Meldrum Facilities Ltd
Stephen has over 26 years' experience delivering Facilities Management, Maintenance and Refurbishment works.  During this time Stephen has worked in pretty much every sector including Healthcare, Education, Emergency Services, Commercial and Industrial.
Stephen has a varied career spanning numerous disciplines. Having started his career on an FM Service Desk he then progressed into Quantity Surveying, Project Management and Commercial Management before moving into an Operations Directors Role which he has carried out successfully for over 10 years.
Stephen joined Meldrum in November 2021 with a strategy to grow the Facilities Management business whilst ensuring an exceptional service is delivered with Meldrum's core values at its heart.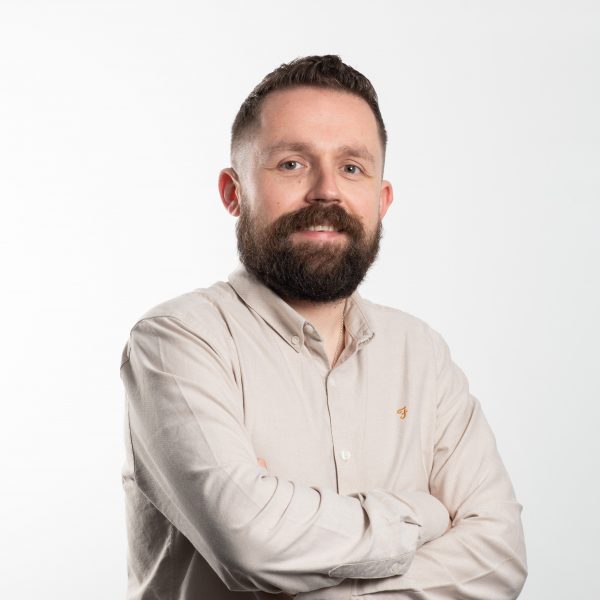 BEN SZYMAN
Operations Director – Meldrum Plant & Transport Ltd
Ben joined the business in October 2020 and possesses over 13 years experience within the plant and transport/logistics industry possessing extensive knowledge of light/heavy plant, small tools, accommodation, cranes and lifting and temporary works. Ben has recently been promoted to Operations Director for Meldrum Plant & Transport Ltd.
As well as being the company Operator Licence holder for our HGV fleet and managing the associated compliance of this, Ben oversees the maintenance, servicing and allocation of Meldrum-owned plant, tool and accommodation assets for use across our project portfolio whilst working closely on a daily basis with external suppliers to ensure our sites are well equipped to complete the job.
Never one to shy away from a challenge, Ben thrives off the sometimes complex and intricate demands that projects can throw up to ensure a first class service is delivered to internal OpCo's and ultimately, our clients.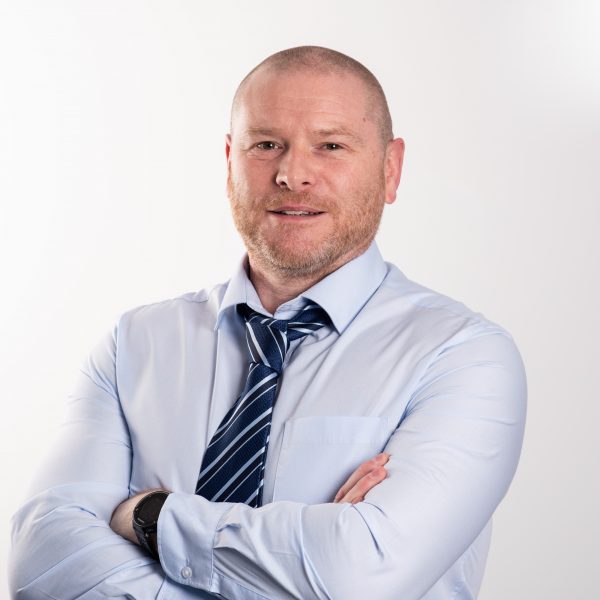 PAUL SKELTON
Operations Director – Meldrum Fire Engineering Ltd
Paul has over 20 years of management experience in the Construction Industry, 13 years specialising in Fire Protection. The forming of the new Fire Engineering Operating Company brings a new opportunity for Paul to apply his experience in driving quality and compliance to the Fire Protection and Fire Door Set works packages.
Paul is driven, with a keen eye for detail and will always go above and beyond in providing critical life safety solutions, with integrity, to the industry.