STRUCTURES FABRICATOR / WELDER
ROLE OVERVIEW
Job Location:     Site Based / NE11 9JW
As Structures Fabricator/Welder you will be responsible for the fabrication of all steelwork including staircases, balustrades and structural steel frames and members.. To carry out checks at predetermined intervals. To ensure adherence to all safe systems of work on the shop floor and to work to company Health and Safety policy at all times.
In this role you will be responsible to the Structures Workshop Supervisor.
Your key responsibilities, will include but are not limited to:
This will include, but not limited to, the following duties:
To manufacture staircases, handrails, balustrades and general steel fabrication and welding.
Site installation of staircases and steel structures etc.
To communicate with the Workshop Supervisor who will advise you of the current job being manufactured
To have a good understanding and fabricate from engineer drawings
To be able to work as an individual
Communicate with the Workshop Supervisor any problems or issues with fabrication drawings and steel
Report any machinery / vehicle faults to the Workshop Supervisor/Department Manager
Ensure checks and sign offs are carried out on fabricated items alongside the Workshop Manager
Report any consumable/PPE requirements to the Workshop Manager
Solve problems that occur using analytical skills
Uses electricity and torches to produce heat and solder together components made from steel, titanium, copper, and other metals
Welds small components like copper plumbing for residential use and large ones like pipelines for power plants or beams for buildings and bridges
Consults blueprints and sketches in order to execute jobs and tasks to specification
Assesses equipment, structures, materials, and job specifications for appropriate welding positions and methods
Monitors equipment for appropriate usage and temperature
Maintains a thorough knowledge of universal standards and specifications in order to meet building codes and legal requirements
Develops working knowledge of dozens of methods used for welding a variety of materials and components
Operates specialised machinery for industrial welding or supervises robots that do the same
Follows safety protocol, including wearing heat-resistant gloves, protective masks, and safety shoes
OUR CORE VALUES
At Meldrum, we place real importance on recruiting the right person for the right role. Our Core Values govern the culture and behaviours we expect all of our employees to personify.
Integrity
Being honest and having strong consistent moral and ethical standards combined with mutually beneficial colleague relationships in order to drive positive behaviour and culture. Respect and trusting in each other's ability to do our job well, being accountable for our own actions and therefore being part of a successful team.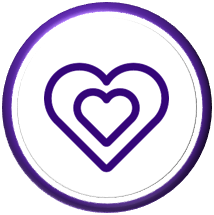 Pride & Passion
Placing a high importance on the value of the positive contribution each of us makes to the Organisation and the strength of commitment to do so.
Quality
Providing a level of service in line with our Quality, Environment Management Safety System (QEMS) and Best Practice.
Innovation
New methods of working which drives efficient behaviours and Continuous improvement.
WHAT WE ASK FOR
Meldrum Fabrication are looking for a committed and driven Structures Fabricator/Welder to add to our growing team. The individual must have experience of welding and using a variety of welding equipment and procedures such as TIG, MMA etc. You must be committed to health and safety and striving towards high quality work.
You must have a valid CSCS Card and hold professional certification (e.g. an AWS welding cert).
WHAT WE OFFER
We promote a culture which recognises innovative, creative and new ideas which adds value and helps the business grow. This means you will be able to put your stamp on the business.
To support you in achieving the best results, we offer fully funded training in a variety of fields, including technical, managerial and safety training.
We pride ourselves in our twice-yearly Staff Forums, where all employees are invites to celebrate and recognise their achievements with awards, drinks and food.
Meldrum is an equal opportunities employer, which means that the Company is committed to a policy of treating all its employees and job applicants equally.
For more information on this role, please review the attached job description.
Apply via this contact form, where you can upload your CV and we'll be in touch – if we see you fit elsewhere in the business we will keep you in our talent bank.
(We do not share your data with anybody, and only use it for its intended purpose)