ROLE OVERVIEW
Job Location:   Office Based at our (Head Office) NE11 9JW
Meldrum Group are looking for a Project Design Manager to join their expanding Technical Department.
In this role you will be responsible to the Group Design Manager. This role is based within the Technical Department with the main role of managing individual schemes with the specific goal of coordinating all technical information between external consultants and internal departments.
You must be HNC/HND qualified or above in a relevant discipline with experience of producing architectural technical details for a variety of projects. It is also essential you have a high level of skill working with Autodesk software; Revit, AutoCAD and within a BIM environment. You must be a keen team player with good time and project management skills with the ability to work to tight deadlines.
OUR CORE VALUES
At Meldrum, we place real importance on recruiting the right person for the right role. Our Core Values govern the culture and behaviours we expect all of our employees to personify.
Integrity
Being honest and having strong consistent moral and ethical standards combined with mutually beneficial colleague relationships in order to drive positive behaviour and culture. Respect and trusting in each other's ability to do our job well, being accountable for our own actions and therefore being part of a successful team.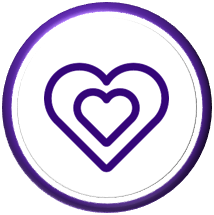 Pride & Passion
Placing a high importance on the value of the positive contribution each of us makes to the Organisation and the strength of commitment to do so.
Quality
Providing a level of service in line with our Quality, Environment Management Safety System (QEMS) and Best Practice.
Innovation
New methods of working which drives efficient behaviours and Continuous improvement.
WHAT WE ASK FOR
We are looking for an individual who has experience in design management.  You will require the ability to communicate with Clients, Structural Engineers and Architects directly, ensuring all queries are dealt with swiftly, Good time and project management skills, working to tight programmes, solving problems that occur using analytical skills.
In this role the design team will report to you so you will be responsible for their line management as well as the management of the design process.
WHAT WE OFFER
We promote a culture which recognises innovative, creative and new ideas which adds value and helps the business grow. This means you will be able to put your stamp on the business.
To support you in achieving the best results, we offer fully funded training in a variety of fields, including technical, managerial and safety training.
We pride ourselves in our twice-yearly Staff Forums, where all employees are invites to celebrate and recognise their achievements with awards, drinks and food.
Meldrum is an equal opportunities employer, which means that the Company is committed to a policy of treating all its employees and job applicants equally
For more information on this role, please review the attached job description.
Apply via this contact form, where you can upload your CV and we'll be in touch – if we see you fit elsewhere in the business we will keep you in our talent bank.
(We do not share your data with anybody, and only use it for its intended purpose)