ROLE OVERVIEW
Job Location:     Site Based
Hourly rate:      £16-18ph dependant upon experience
In the role of Mobile Plant Fitter you will be responsible for carrying out planned and preventative maintenance, servicing and repairs on our internal plant and equipment fleet, you will also continually contribute as much as possible to the overall Plant & Transport operations function.
This will include, but is not limited to, the following duties:

Carry out all planned service and maintenance in line with MPT servicing schedules.
Attend on site breakdowns in a timely and efficient manner and diagnose and repair faults.
Carry out PUWER inspections on plant and equipment in line with MPT service schedules.
Maintain small hand-held power tools.
Liaise with MPT staff and site teams on the progress of breakdowns and repairs.
Complete all service and maintenance documentation on time and pass to MPT office.
Notify MPT Manager of any damages to returned plant.
Attend regular toolbox talks and team meetings.
Ensure a safe working environment at all times.
Assist your colleagues within MPT in the upkeep of the plant yard ensuring its always in a safe and tidy condition.
Keep your company vehicle in a clean and presentable condition at all times.
Establish and maintain good customer relationships at all times.
OUR CORE VALUES
At Meldrum, we place real importance on recruiting the right person for the right role. Our Core Values govern the culture and behaviours we expect all of our employees to personify.
Integrity
Being honest and having strong consistent moral and ethical standards combined with mutually beneficial colleague relationships in order to drive positive behaviour and culture. Respect and trusting in each other's ability to do our job well, being accountable for our own actions and therefore being part of a successful team.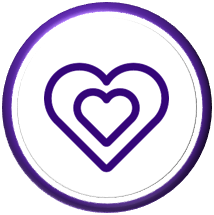 Pride & Passion
Placing a high importance on the value of the positive contribution each of us makes to the Organisation and the strength of commitment to do so.
Quality
Providing a level of service in line with our Quality, Environment Management Safety System (QEMS) and Best Practice.
Innovation
New methods of working which drives efficient behaviours and Continuous improvement.
WHAT WE ASK FOR
Meldrum Plant & Transport are looking for a committed and driven Mobile Plant Fitter.
In this role there is a high level of self-motivation & organisation, as well as the requirement to use your initiative. Someone with a proven track record of these skills is required. You must be committed to health and safety and striving towards high quality work.
This role is a great opportunity for someone who likes having no two days the same and rises to the fast-paced challenges of the business.
WHAT WE OFFER
We promote a culture which recognises innovative, creative and new ideas which adds value and helps the business grow. This means you will be able to put your stamp on the business.
To support you in achieving the best results, we offer fully funded training in a variety of fields, including technical, managerial and safety training.
We pride ourselves in our twice-yearly Staff Forums, where all employees are invites to celebrate and recognise their achievements with awards, drinks and food.
For more information on this role, please review the attached job description.
Apply via this contact form, where you can upload your CV and we'll be in touch – if we see you fit elsewhere in the business we will keep you in our talent bank.
(We do not share your data with anybody, and only use it for its intended purpose)