ROLE OVERVIEW
Job Location:   Office Based at either our (Head Office) NE11 9JW or Teesside Office TS1 2RQ
Reporting to the Group Managing Director, we are looking for a Bid Manager to support in the management of, and completion of documents prior to their submission to Meldrum's Clients. Ensuring Meldrum's unique strengths and qualities are articulated in a clear professional manner, and that the company's profile is enhanced by submissions of an exceptional standard. Working with a wide range of personnel, you will prepare submission documents that either address questions defined by the Client in a Pre-Qualification Questionnaire or Invitation to Tender, or will prepare submissions without the benefit of a Client defined structure. You will have the ability to look for constant improvement in Bid submissions; adding value and innovation at all stages of the process as well as crafting technical responses and contributing to the submission.
OUR CORE VALUES
At Meldrum, we place real importance on recruiting the right person for the right role. Our Core Values govern the culture and behaviours we expect all of our employees to personify.
Integrity
Being honest and having strong consistent moral and ethical standards combined with mutually beneficial colleague relationships in order to drive positive behaviour and culture. Respect and trusting in each other's ability to do our job well, being accountable for our own actions and therefore being part of a successful team.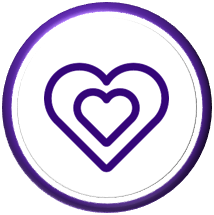 Pride & Passion
Placing a high importance on the value of the positive contribution each of us makes to the Organisation and the strength of commitment to do so.
Quality
Providing a level of service in line with our Quality, Environment Management Safety System (QEMS) and Best Practice.
Innovation
New methods of working which drives efficient behaviours and Continuous improvement.
WHAT WE ASK FOR
Meldrum Group are looking for an experienced Group Bid Manager to join a fast paced environment with a proven track record.
The successful candidate will have specific knowledge of the processes that public sector organisations go through, have excellent research, literacy and checking skills with close attention to detail with an excellent proofing and editing ability. They possess the ability to multi task and prioritise workload as well as  be an articulate, confident communicator and presenter.
The individual should be highly organised, have excellent communication skills with the ability to write content with the support from relevant subject experts within the business.
WHAT WE OFFER
We promote a culture which recognises innovative, creative and new ideas which adds value and helps the business grow. This means you will be able to put your stamp on the business.
To support you in achieving the best results, we offer fully funded training in a variety of fields, including technical, managerial and safety training.
We pride ourselves in our twice-yearly Staff Forums, where all employees are invites to celebrate and recognise their achievements with awards, drinks and food.
For more information on this role, please review the attached job description.
Apply via this contact form, where you can upload your CV and we'll be in touch – if we see you fit elsewhere in the business we will keep you in our talent bank.
(We do not share your data with anybody, and only use it for its intended purpose)