ROLE OVERVIEW
Job Location:     Office Based (Head Office) NE11 9JW
Position:              Full time & Part time roles would be considered
As an Estimator, you will be responsible for preparing and winning, profitable work. You will act as the principal point of contact between Meldrum and the Clients' professional team throughout the tendering process. You will be responsible for establishing and communicating to the bid team the requirements of each tender.
 Meldrum Group requires Estimators, with either a Construction or Civils bias to join their expanding pre-contract team. Meldrum Group is open to considering applicants interested in either working on a Full-Time or Part-Time basis.
This position would suit either an individual who has honed their experience within the estimating field and is looking for an exciting new opportunity, or an individual with experience within the industry who wishes to explore the field of estimating.
OUR CORE VALUES
At Meldrum, we place real importance on recruiting the right person for the right role. Our Core Values govern the culture and behaviours we expect all of our employees to personify.
Integrity
Being honest and having strong consistent moral and ethical standards combined with mutually beneficial colleague relationships in order to drive positive behaviour and culture. Respect and trusting in each other's ability to do our job well, being accountable for our own actions and therefore being part of a successful team.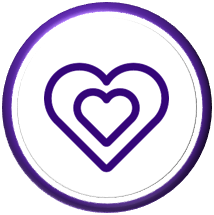 Pride & Passion
Placing a high importance on the value of the positive contribution each of us makes to the Organisation and the strength of commitment to do so.
Quality
Providing a level of service in line with our Quality, Environment Management Safety System (QEMS) and Best Practice.
Innovation
New methods of working which drives efficient behaviours and Continuous improvement.
WHAT WE ASK FOR
Meldrum Group are interested in individuals from a number of different backgrounds, including estimating, quantity surveying, civil engineering or buying. Whether you can come in and hit the ground running, or require some additional training, Meldrum Group are happy to invest time in developing your skills.
A minimum of 2-3 years experience in a relevant profession (Estimating, Quantity Surveying, Buying, Engineering) will be required.
Meldrum Group are looking for an organised and committed individual, with fantastic attention to detail. They will also be experienced at managing deadlines and working in a fast-paced environment.
WHAT WE OFFER
We promote a culture which recognises innovative, creative and new ideas which adds value and helps the business grow. This means you will be able to put your stamp on the business.
To support you in achieving the best results, we offer fully funded training in a variety of fields, including technical, managerial and safety training.
We pride ourselves in our twice-yearly Staff Forums, where all employees are invites to celebrate and recognise their achievements with awards, drinks and food.
For more information on this role, please review the attached job description.
Apply via this contact form, where you can upload your CV and we'll be in touch – if we see you fit elsewhere in the business we will keep you in our talent bank.
(We do not share your data with anybody, and only use it for its intended purpose)